August has come and gone, and its time for another income report. August was a less profitable month because I didn't write any sponsored posts. I actually lost money this month, but there are a few expenses that I found necessary to continue the growth of my blog. I faced some new challenges and engaged with some new communities this month. So I'm here to tell you what I learned and where I struggled. This is my blogging income report for August 2019.
Blogging Income Report: August 2019
Disclaimer: This post contains affiliate links. If you make a purchase using one of my links I will receive a small commission, this comes at no cost to you. Thank you for supporting this blog.
My Costs for August:
The biggest cost I had this month was for an SSL certificate. I spent 55.99 to make this site more secure, for both your benefit and my own. I probably should have purchased the SSL when I started up the blog, but I waited a couple of months and got a discounted price because of it.
My other cost this month was running ads. I wanted to get some idea of what ad platforms would work best for my blog, so promoted a couple of posts on Facebook and Pinterest. I spent 10.00 to boost a post on Facebook, and a total of 17.00 between three promoted pins on Pinterest.
SSL Certificate: 55.99
Facebook Ad: 10.00
Pinterest Ads: 17.00
Total: – $82.99
What didn't work this month:
This month I really focused more on traffic than monetization, because without growing my audience I'm not going to see the kind of returns I'd like without readers. So my biggest fail this month was making money.
Sponsored Posts:
I didn't do any sponsored posts this month. Which if you read my income report for July 2019, you'll know is where I made essentially all of my money. Intellifluence had fewer opportunities available for me this month, and I explored a few other avenues for sponsored posts/products but I didn't find anything that was quite the right fit.
Sponsored Post Income: 0.00
Amazon Associates:
I cannot seem to get my first Amazon sale. I did have more success than last month with Amazon though. My click rate increased significantly on one particular post by changing the type of ads I was displaying. So while I ultimately did not make a sale this month, I do now have a game plan to hopefully catch that first sale next month.
Amazon Associates Income: 0.00
Subscriptions:
I've been nervous about setting up an e-mail subscriber list because I'm not big on subscribing to anything. I took the plunge this month however and set up subscriptions through MailChimp. I have 3 subscribers so far, they've received my automated welcome message, but I haven't set up any campaigns yet. I'm hoping to put together some sort of freebie to offer in September, and launch it late in the month (or maybe in October).
E-Mail Marketing: 0.00
What is working this Month:
I was able to almost double my traffic with the help of Pinterest, Facebook, and Tailwind. So while my monetization strategies may look grim to the untrained eye, things are actually looking just how I want them too. Amazon Associates aside, I really didn't spend much time with affiliate marketing this month – I wanted to work on building my audience.
Tailwind is an extremely powerful platform. I was able to schedule a ton of pins and meet my Pinterest monthly views goal thanks to Tailwind. My repins went up consistently every week, and the analytics that this platform offers are so much more intuitive than those you receive from using just Pinterest alone. On average I'm gaining 81 followers a week since I started using tailwind, and getting around 85 domain pins (the domain pins are largely due to facebook, however).
Something I'm really excited about is that Pinterest video publishing is now available with Tailwind as well, so I'm definitely going to give this a try in September.
Display Advertising:
I hated on Adsense a little bit last month because I only made a penny. This month I didn't do much better if you're only looking at the numbers, but if you're thinking in terms of percentage increase – I did a lot better than I expected. That's why I'm calling my display ads a win this month, even though I only made $1.07 in ad revenue. I made a little bit more each day, and I can easily see how this is correlating to my increase in traffic.
Google Adsense Income: $1.07
Facebook:
I had two real wins and one real headache with Facebook this month. Overall though it was my biggest traffic driver for August. I have been a part of a handful of really awesome Facebook groups since I started this blog. For the first 3 weeks of this month, I really amped up my involvement in the promotion threads and created some good relationships with a few other bloggers I've met there. If you're an aspiring blogger, I highly recommend you get involved in some of these groups. I plan on doing a post in the next month or so about which ones have been the most helpful for me, so keep an eye out for that.
I also boosted a post for 10 dollars on my Facebook page. I learned a lot from this experience. Firstly that if you have text on the picture for your boosted post – Facebook will not like it, and it will not do well. Secondly, you can turn on an Instagram Ad without changing your budget and it will do much better. I gained a significant amount of followers and got more link clicks back to my blog than I had planned to on such a small budget with this ad, and they were all from Instagram.
Pinterest Ads:
Most of my Pinterest traffic was due to Tailwind, but I did set up 3 promoted pins, and they all did well. One, in particular, did better than the rest though, and it gave me some important insight on how to set up my pins. I also played around with Canva a bit more this month and created a few pins there. For all the hype, my Canva pins didn't do as well as the ones I've been creating with Over. (I do like Canva for creating eye-catching Instagram posts though, they have some really nice templates) I plan to continue using both apps this month because I like some variety.
August Stats & September Goals
The goals I set for August were:
Facebook: 110 Followers
Instagram: 400 Followers
Pinterest: 2500 Followers / 30K Monthly Viewers
Analytics:
I would like to see at least 500 users in August.
New Posts: 10
Income:
$200
Here are my actual stats for August:
Facebook: 131 Followers
Instagram: 281 Followers
Pinterest: 1,850 Followers / 42K Monthly Viewers
E-Mail Subscribers: 3
Analytics: 608 Users / 801 Sessions / 1.2K Pageviews
New Posts: 6
Income:
Negative $81.92
I exceeded my goals for Facebook and Blog Traffic significantly. My Instagram has been more difficult for me to grow than I anticipated, but I plan on doing a bit of a revamp there in the coming months, so I'm not terribly worried about it. I didn't hit my Pinterest follower goal, but I did increase my monthly viewers by far more than I anticipated. I had a lot going on this month outside of the blogging world, gave me less time to write new posts, but I did spend considerable time on the ones I did post and I am happy with the content I delivered.
September Goals:
Facebook: 175 Followers
Instagram: 320 Followers
Pinterest: 2,500 Followers / 60K Monthly Viewers
E-Mail Subscribers: 10
Analytics: 800 Users / 1,200 Sessions / 2,000 Pageviews
New Posts: 8
Income: $50.00
I decided to scale back on a few of my goals this month. I've been asked to work for a bunch of overtime at my day job, because of the hurricane. We do work with catastrophe insurance claims so things are ramping up, so I will likely have less time for promotion. That said, I still want to stay on an upward trend traffic-wise, and see some positive income for September. I've set my content goal at 2 posts per week, although I'll be happy if I get at least 4 published.
Helpful Blogging Tools:
Tailwind Tribes & Video Publishing will definitely be platforms I continue to utilize to keep up with Pinterest. I've said it before, but this is the most helpful tool I've come across thus far.
I'm still working with a few affiliate marketing platforms, I neglected them this last month, but I'll be making more efforts to grow my affiliate marketing income in the next month.
I started using Grammarly this last month as well, and I can't write a post without it now. I didn't realize how many small mistakes I was making until I started using it. If you are blogging, creating content, or just writing for the sake of writing, you should definitely check it out.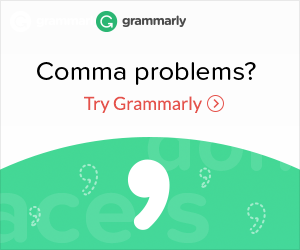 Well, that's my Blogging Income Report for August, let me know how you think I'm doing in the comments. I'm also happy to answer questions about my theme, any of my posts, or blogging in general if you would like to contact me directly.